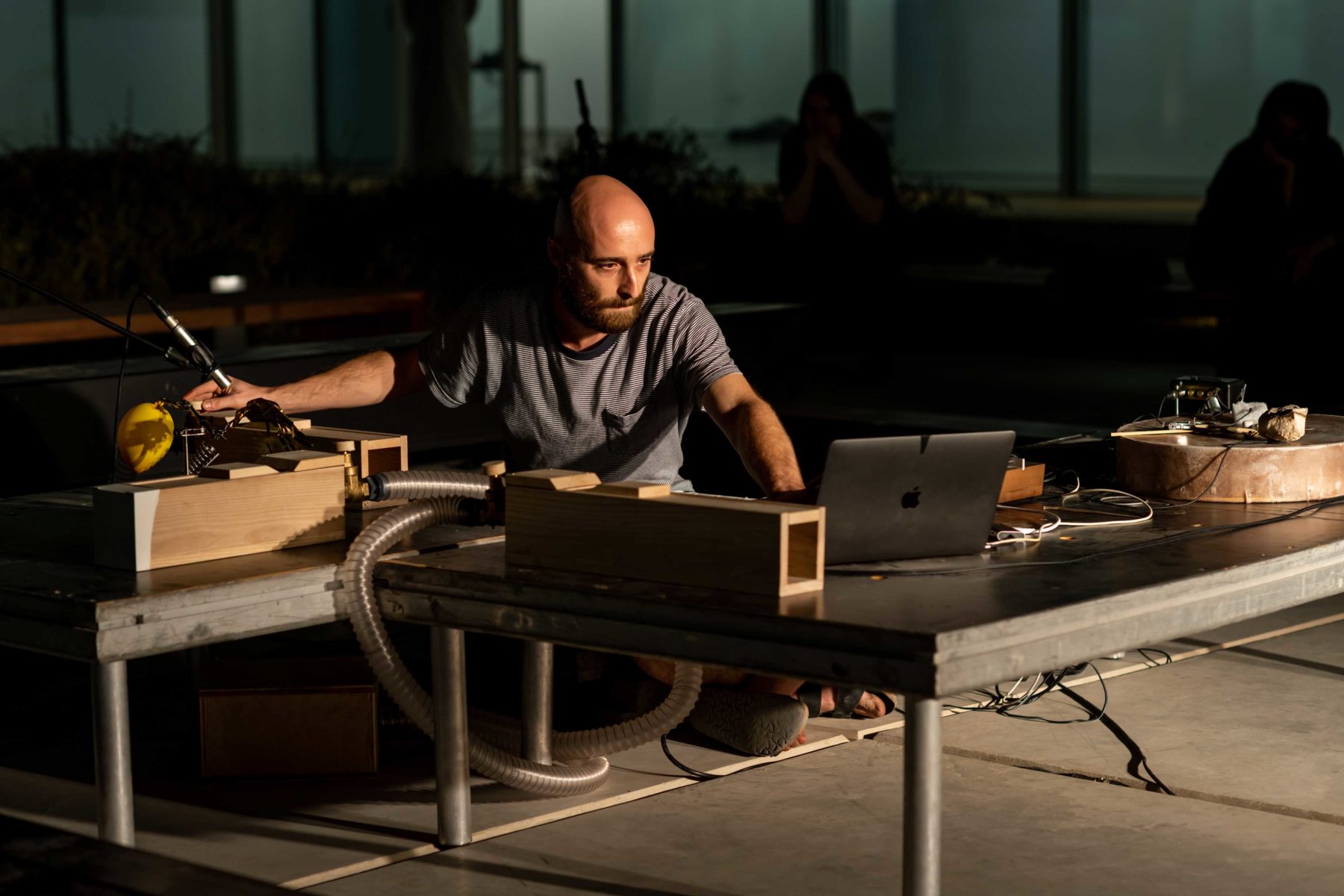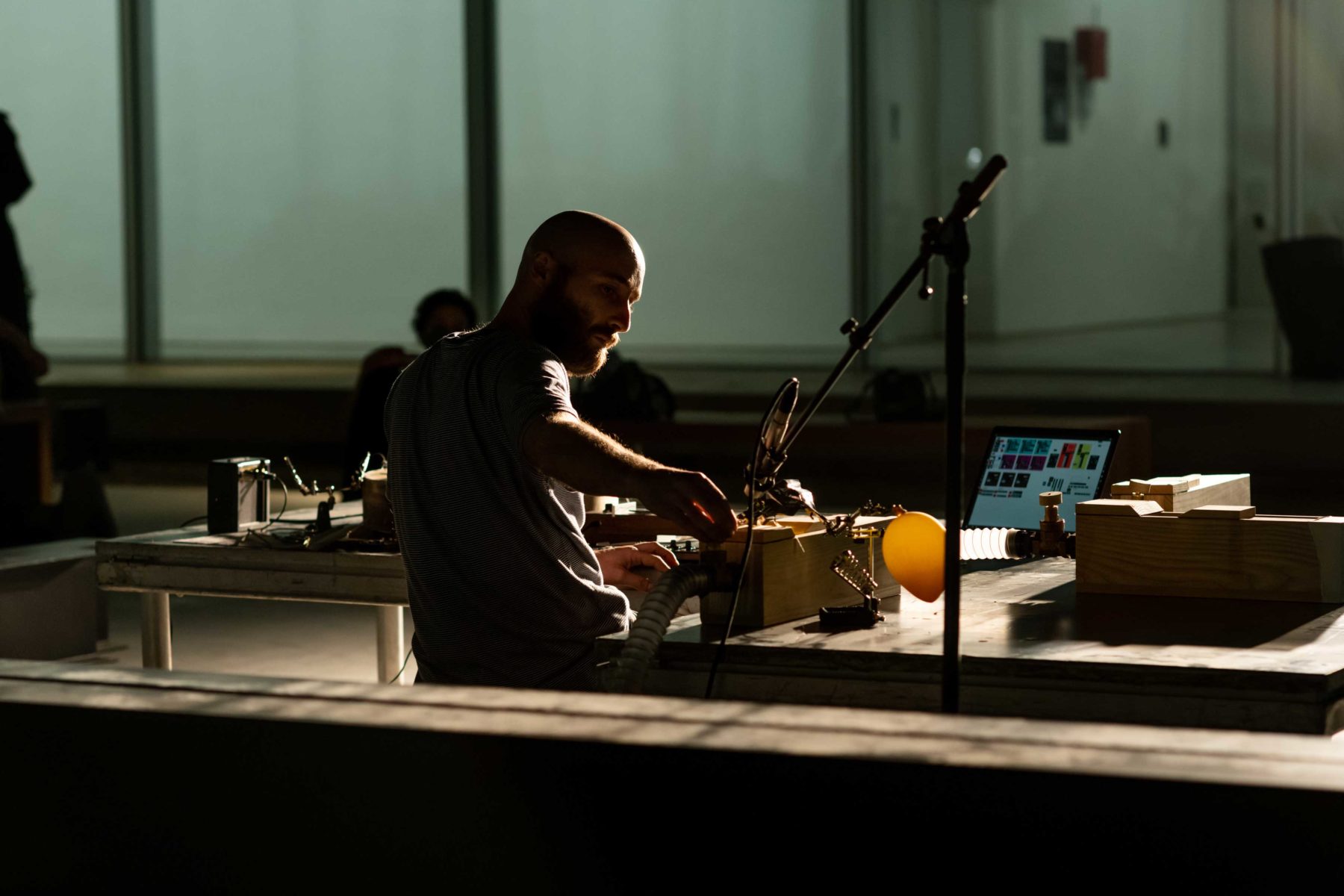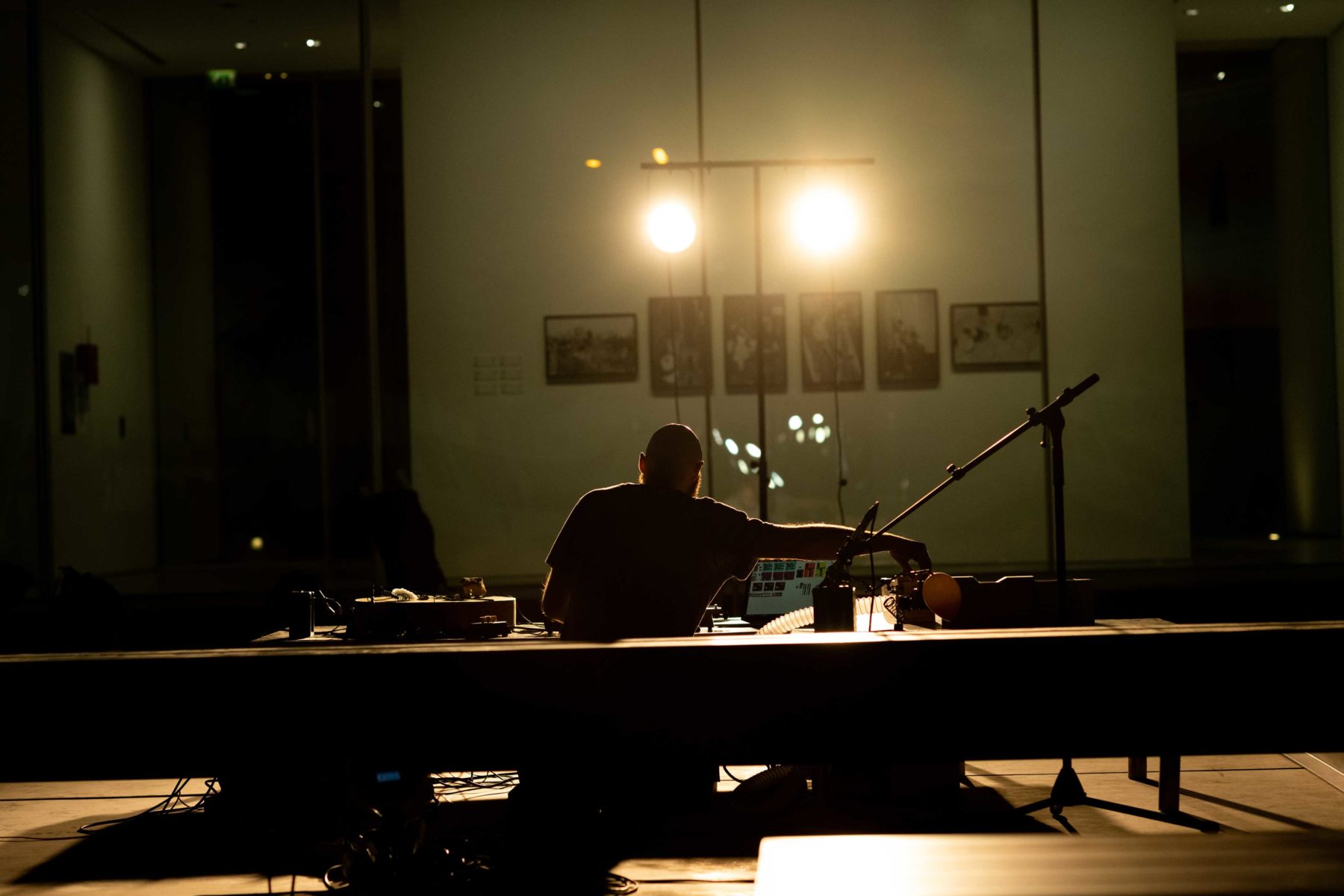 Residency Sharjah Art Foundation
During a 3 weeks residency at the sharjah Art Foundation, I built a new performance instrument. Inspired by the organ pipes, these 3 flutes have sliding mouthpieces, which allows me to adjust the pitch, as well as valves to control the airflow. Without a bellow to regulate the pressure, the flutes are interdependent and share the same stream of air.
Simultaneously, I did a series of field recordings in several sites around Sharjah, including natural reserve for migratory birds, archeological site in the desert, …
All these elements came together in the form of a performance I gave at the end of my residency at Hamriyah Studio.
more infos :http://sharjahart.org/sharjah-art-foundation/events/tarek-atoui-cycles-in-11-residency-programme
Photo: courtesy of Sharjah Art Foundation