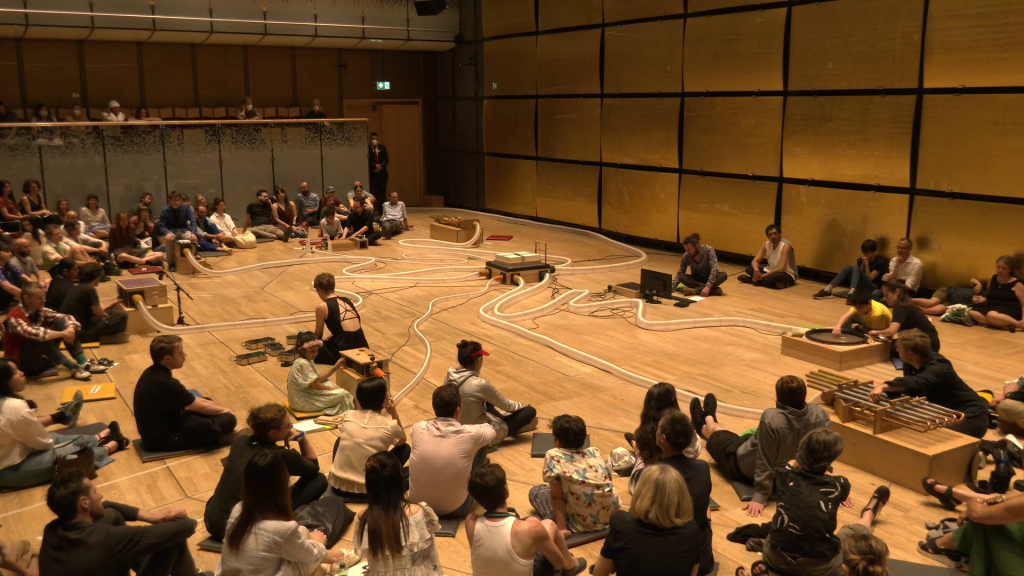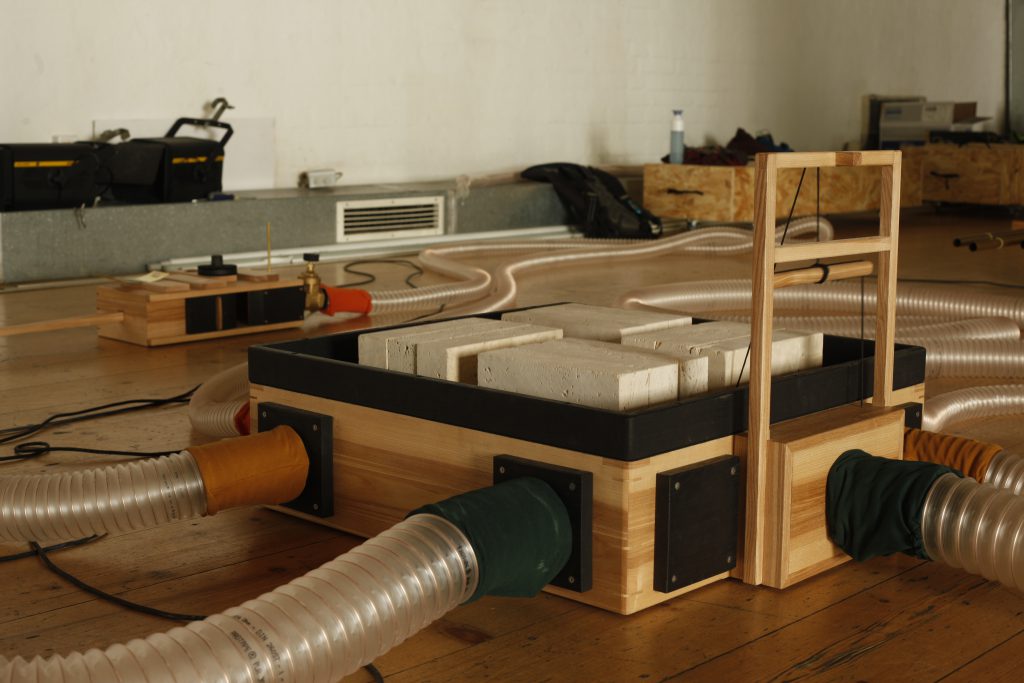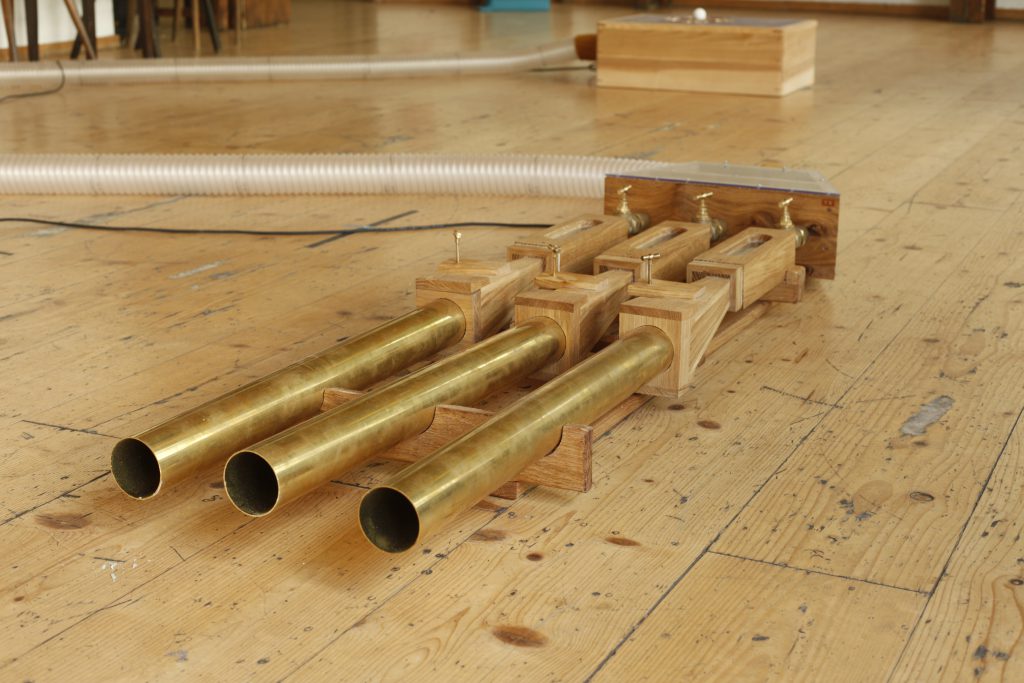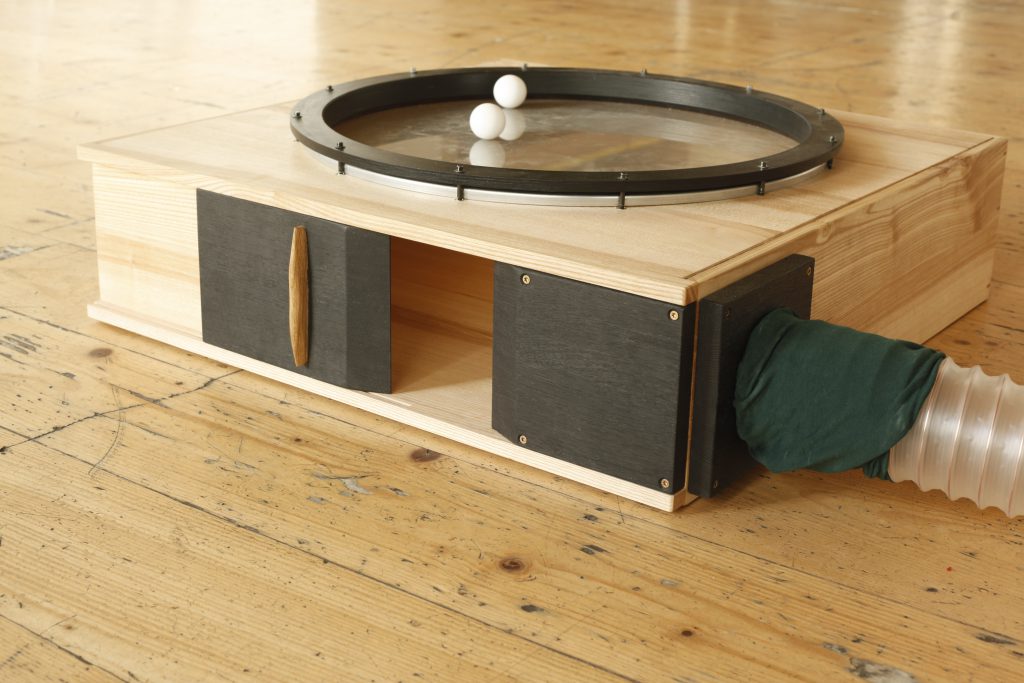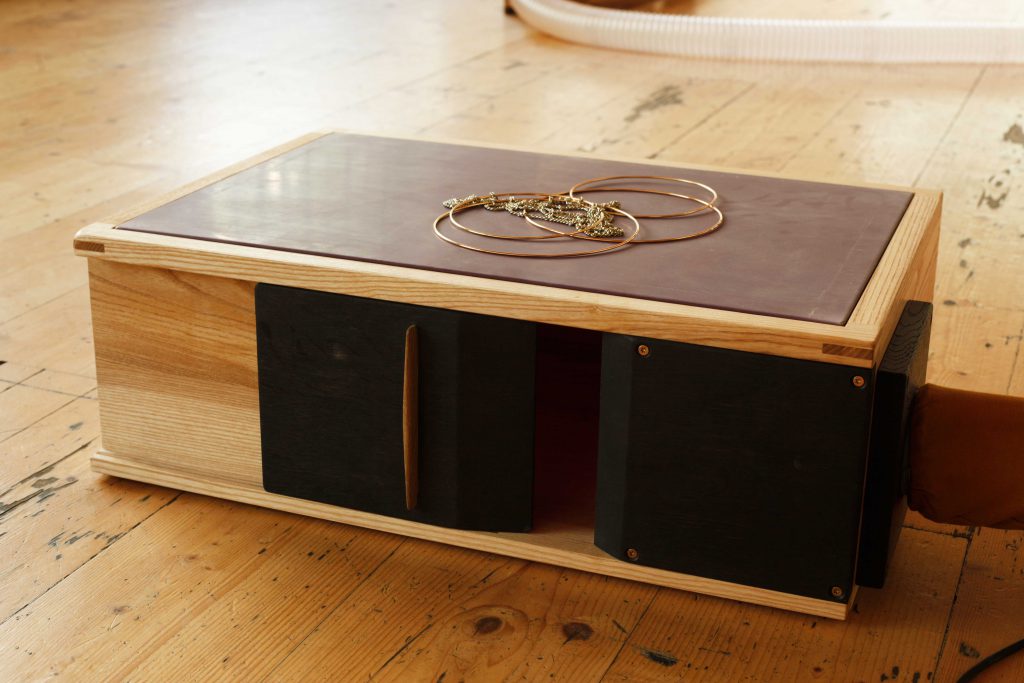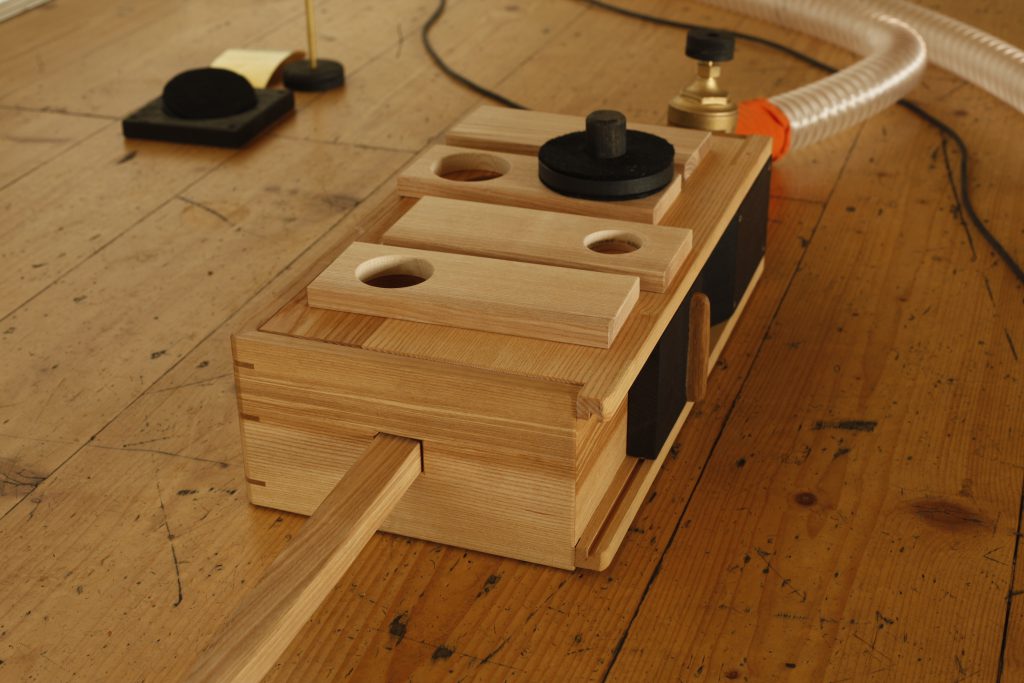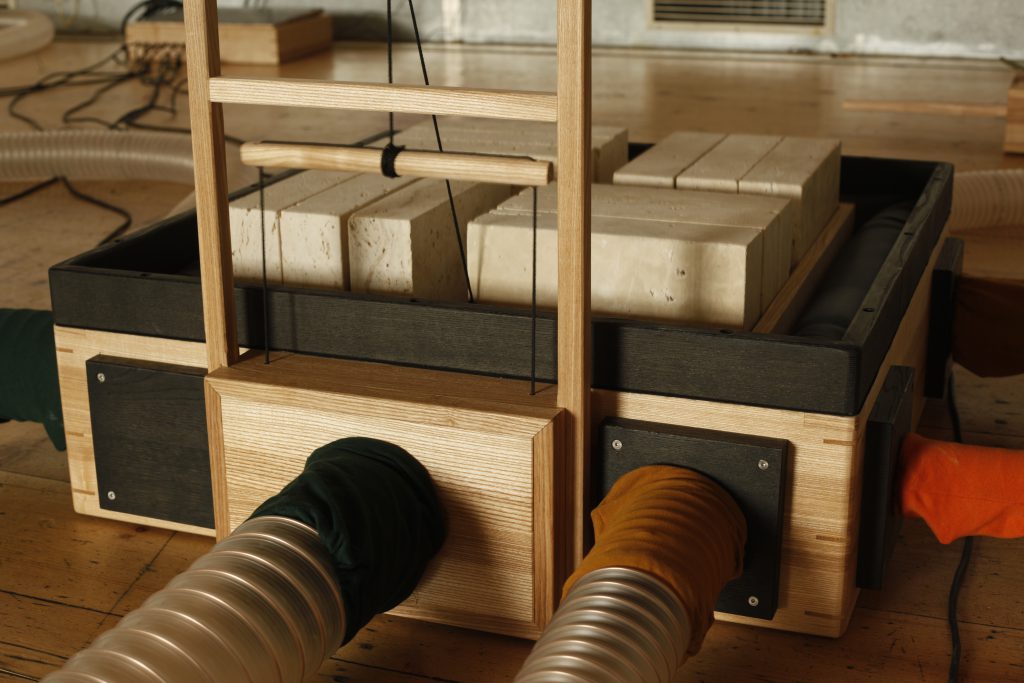 Souffle continu, 2022
May 2022, Wiener Festwochen, Musikverein, Vienna
In the context of Wiener Festwochen, I was invited by artist and composer Tarek Atoui to develop an experimental instrument inspired by church organ.
In collaboration with Loïc Martin and Vincent Martial, we created a set of flutes working on different principles of vibration, microtonal tuning and computer programming.
Revisiting the physical and acoustic principles of organ pipes, the instrument is composed of an airblower, a bellow,seven flutes and their own accessories.
The organ can can be presented in an automated installation but can also be played during live performances in many ways.
Additional to the concerts, a series of workshops offers the opportunity to different audiences, to experiment new approaches of producing sound. Souffle Continu is an invitation to join deaf people as well as amateurs and professionals as they embark on a musical journey.
In collaboration with Tarek Atoui, Vincent Martial and Uriel Barthélémi as instrument makers and performers.
Interview with Festwochen here