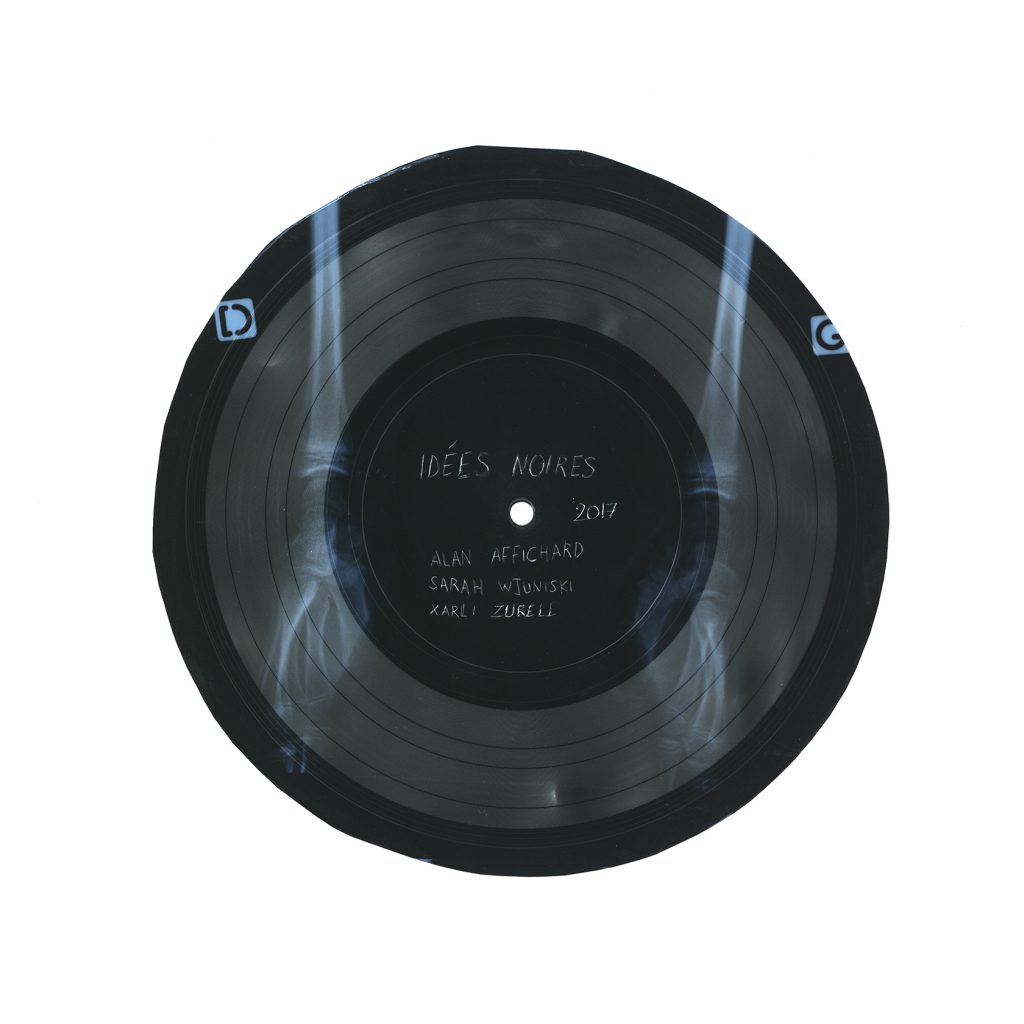 RIB 001 (Idées noires), 2017
Sound engraved onto x-ray plate
33,2 x 33,2 cm (framed)
Idées noires (dark thoughts) draws up an exploded history between therapeutic objects and music production. The sculptures, through games of counter-form, and negative become image, sound archive material and listening device.
The sound pieces were then engraved onto Affichard's broken wrists' x-ray plate.
Also known as Records in Bones (RIBS), this engraving method was invented and used to circumvent the ban imposed by the Soviet regime, when Jazz and Rock'n Roll records were smuggled, copied and sold in the black market.