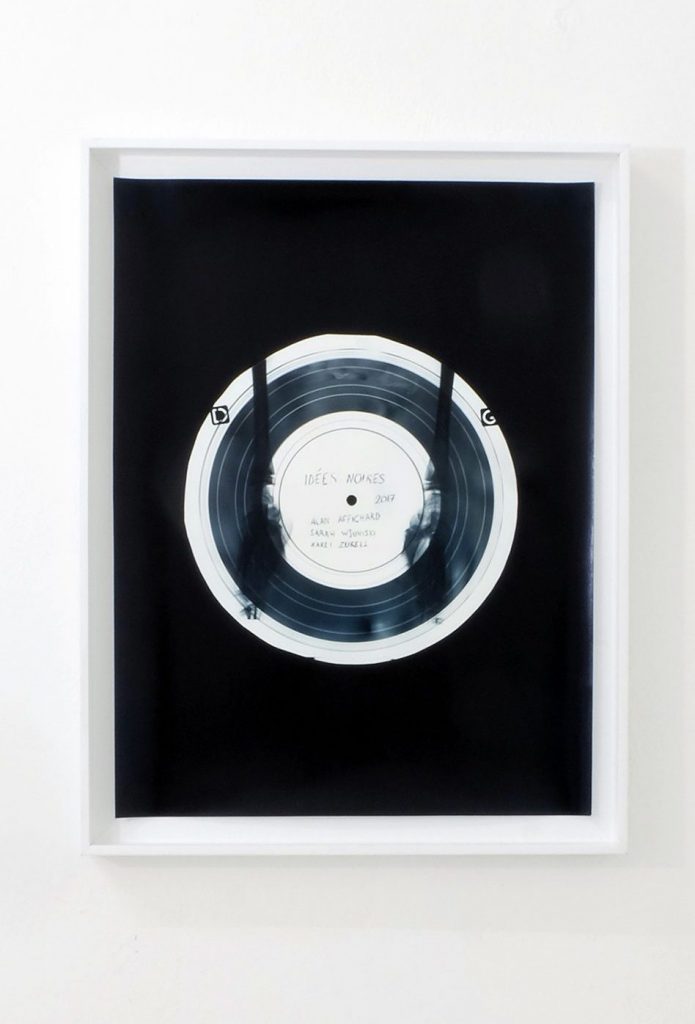 RIB 001 (Idées noires),2018
photogram (framed)
43,2 x 33,2 cm
Idées Noires, Hochparterre, Berlin, 2018
Idées noires (dark thoughts) draws up an exploded history between therapeutic objects and music production. The sculptures, through games of counter-form, and negative become image, sound archive material and listening device.
The sound pieces were then engraved onto Affichard's broken wrists' x-ray plate.